Concerts | Television Productions | Festivals
The beauty of being our own identity and independent business is to promote not our brand and culture but we get to travel and explore our Tamaki Makaurau.
With all the requirements needed, we can comfortably and confidentially plan to be at your next gig.
With excellent credentials, our attractive indoor and outdoor coffee carts are ideal for large events and can cater in all types of weather conditions.
Onset location, behind the scenes or even that early morning crew, kickstart or afternoon pick me up!
We have your caffeinated fix and are ready to grind you the best brew!
Contact US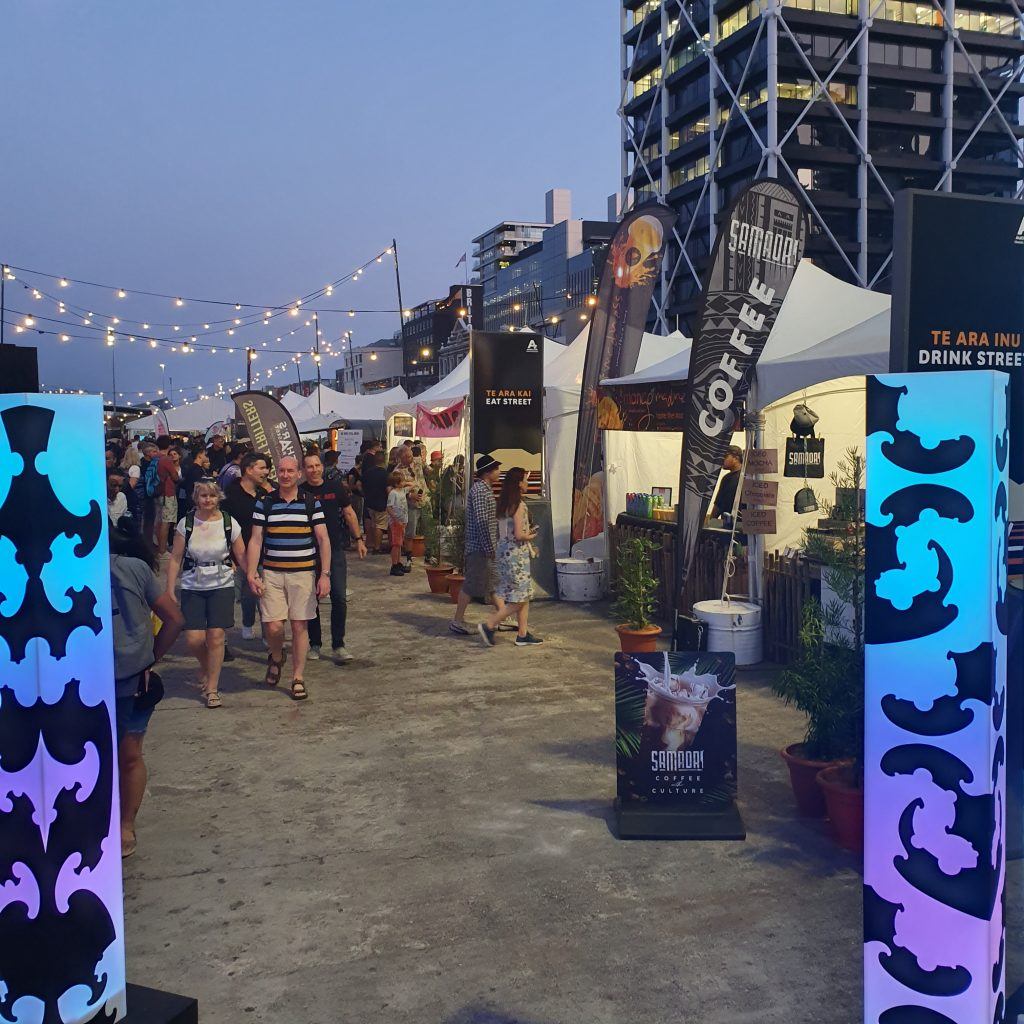 SAY HELLO
Lets Korero….

Samaori Coffee Crew are ready to brew and take the stress out of your next event by providing the expertise in set up with great aroma of fresh grinded coffee poured professionally at any location.
We have a variety of options and packages to choose from.